Livelihood and life are facing challenges that our academic systems didn't prepare us for. As of this August 2020, the world still battles the pandemic. Workforces across the globe have been cut down to small teams. After losing their jobs, many are reevaluating if they were wrong all along to choose the career that their uncles had suggested.

Many of you would have seen an unexpected last day of college before the sudden quarantine, and are hating those online classes. And many of you have not gotten a proper graduation ceremony.

Many of you have hit your lowest points.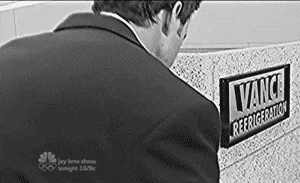 But it is at our lowest points, we are open to the greatest change. This blog is to guide you — if you're going to embrace that change to adapt, and take control of your career and professional growth.

Ex-head of product at Matrimony Bazaar, an entrepreneur and a perpetual learner - Nikhil Jois was with HelloMeets earlier this July. And he shared frameworks and strategies that anybody can use to boost their professional growth and manufacture their own luck.

"It's all about knowing the right people, and putting yourself out there in enough scenarios where people find you genuinely valuable"  - Nikhil Jois.

---
How to have a mindset to boost career development?
Develop these traits and carry them wherever you go, whichever room (or a zoom room) you enter:
Enthusiasm - it's infectious. The more you have it, the more others will want to match that. Expect the magic to happen in any situation - it can take your enthusiasm to next level.
Curiosity - Be curious about things, be hungry to know more
Patience - Develop this muscle in your 20's to keep testing things. Success takes a longer time than we fantasize about. The more patience you develop, better the chances you'll have to make profitable decisions.
Humility - Know your limits enough that makes you confess "i don't know something". That can also attract more people to guide you the right way and to the right kind of information.
Earned arrogance/cockiness - Channel your ego in the right way, don't go unnoticed especially when you've put in the hard work and have a gift. Let the world know what you're good at, without sounding obnoxious of course.
Hunger - This is one of the most powerful drives. This will make you a relentless go-getter. Be it of the literal kind, or the metaphorical one, hunger is necessary.
Authenticity - Be true to yourself and your progress. Figure out how to compete with yourself and get better. Are you healthier, wiser, better than you were yesterday - if not, you'll find ways to do that below.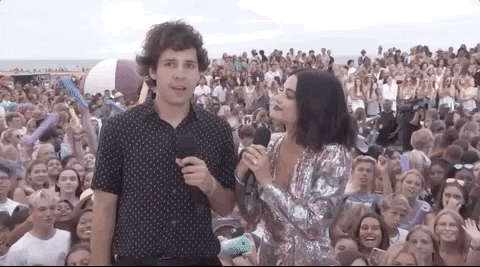 ---
How to learn anything fast to supercharge your growth

Given the massive shift in the industries, new kinds of jobs are emerging. You'll need skills that propel you in the new normal of online and digital world (often called Industry 4.0). You might need new languages [even for coding]. Or a completely new skill set to enhance your current talent.

Here's a framework that Nikhil Jois suggests:  Plus - Minus - Equal. Have these three people for topics and concepts you want to learn rapidly, and interact with them regularly:

Plus : A mentor.
Someone you can learn from, and get guidance to study topics and concepts in the right way. You'll get time-relevant knowledge, when it matters. And also they can show you where exactly to focus and save time.

Minus : A student.
Help someone less experienced than you, and teach them those concepts you learned from your mentor. You'll learn even more by teaching someone, as you'll try to simplify complex concepts intro most functional bits.

Equal : A peer.
Have an equal you share your progress with. You can share resources with them too. You'll both will get better with at the same time, and you'll want to up your game too. Knowledge-sharing among equals is a great way to find new perspectives on concepts you are trying to learn fast.

---
How to select jobs that make you grow professionally and develop your career?
Use this framework:

Any job or gig or project has to give you these outcomes and functions. But it's the combination and their timing that'll propel your professional growth:
Money + chance of wealth
Fun + satisfaction and impact
Learning

Money - a defining outcome of your work. You need that at any point, no matter where you are. Be realistic and choose a gig/job that does compensate you well. Unless you're comfortably well-off and don't have any financial pressures from home.
Chance of wealth - this is mainly your investment in some business, or equity or ESOP - which might lead to you getting money in the future.  

Fun + satisfaction and impact - An actual impact has a different power and allure of its own. If you're having a real impact on society or nature through your job, you'd be having fun and will be satisfied. If you're having fun at the job, you're likely to be satisfied.
Eg: Saving nature at scale with smart farming and afforestation, while creating a sustainable community of modern farmers.

Learning - This outcome from your job is priceless and can allow you to make more money and evolve to do great work. Are you learning new stuff regularly at your current job or project? This is a very crucial function that your job must serve for you.
 
The kind of job where you'll thrive should have any two of the above functions.

The worst jobs have only one - either you get lots of money, but you're bored and you get nothing new to learn, leading to an eventual decline in performance. Or you get to have lots of impact, but no money to sustain yourself. Let's be real, in the initial stages, you need a job that pays a decent amount of money, and allows you to learn more.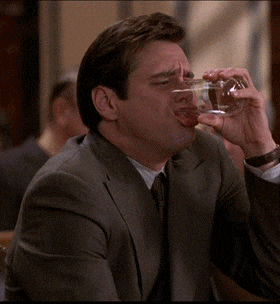 If you are or were hating your current job, you've got only one of the above functions.  

Getting all of the three functions in one job is tougher than it sounds. A savvy thing to do would be to work towards a combination that allows you to learn and gives you decent money, while learning the skills you need to get to your dream job (the all-star trifecta mentioned above).

Tips to help you more with choosing the right combination of those said functions:

Authentic Growth Tip 1 : Always have learning as a constant in the initial phases when you're getting a job or a project. If you're facing financial issues, pick a job that has Money and Learning.

Authentic Growth Tip 2: If you have fun and satisfaction, and are also learning while working, you're already growing in value. Your next step should be to ask for more pay, or monetize your skills and learnings you have gathered.

Authentic Growth Tip 3: Try to create multiple sources of income. This will reduce your insecurity about losing a job. Meanwhile, you'll also get better hustling experience and ability to fail fast and learn fast. This is one of the best ways to ensure that you're not wasting your time. This will also build your confidence in an immense way. Try making money online - maybe write an e-book, make a guide for your juniors, provide consultation, give reviews to people on products, etc.
---
Key practices that will power your overall development
Have a growth mindset
Always believe in the chance for more growth, regardless where you stand in comparison with your ideals. It will inculcate a very important trait of healthy positivity - that'd keep fueling your hustling engine. Somebody else's success doesn't mean your failure.

2. Try to be the most useful person in the room (or a zoom room)
Do things that make you useful and allow people to see that value you can provide them. It could as simple as volunteering at an event, or helping an ex-colleague find the right toolkit. Which builds your luck potential - new opportunities come to those who have proved to be valuable in recent past.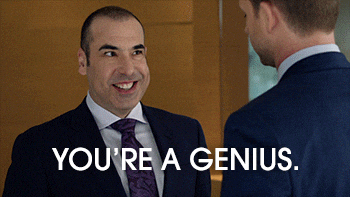 3. Optimize for serendipity
Manufacture your own luck, by the 'smart work' you do — this involves connecting with the right people, and being genuinely valuable at the right time. Keep in touch with people you learn from online, present them value or your work or a review of their product. This does two things for you:
Keep you updated on gaps you can fill in the industry with your contribution,
You'll be putting yourself out there in enough scenarios that things happen to you
Tools you can use for this:
Attending offline and online meetups, forums, events and gatherings of people from the industry you want to work in. Go online and look for these. [Also check out www.hellomeets.com for more networking at live meetups with global startup leaders and learning from them.]

4. Don't always hunt for the 'right' job title, pick the right people to work with
You end up being the average of the 5 people you associate the most with. These 5 people could be those whose content you consume online, or those you work with in your company, or the people you model yourself after.  At some level, you end up becoming a version of them.
5. Build your talent and skills stack
These will be the most concrete pillars on which you can base your professional growth and career choices. Identify your core talents and skills. Practice them hard. While you do that, ensure that you also become good enough at other skills that benefit those core talents you have.

For example, if you're a product designer — you can practice writing well, learn some really useful and specific coding/engineering language, and know core steps of marketing — to support your main designing skill set. This way, you can become a design engine that can make a product, who has a specialized skill, and is a generalist powerhouse (who can manage developer and marketing teams). And you'd also understand major product development workflows. This can make you very valuable to any startup.
Bolster you professional growth by learning those auxiliary skills fast:
Some books you can read on why skill-based decision making helps your career, and mastering skills the right way:
So Good They Can't Ignore You - by Cal Newport (check out it's notes in the video below)
Mastery - by Robert Greene (check out it's notes in the video below):
6. Always be high on curiosity
It's tempting to be the most knowledgeable person wherever you go. But it's far easier to keep learning more and keep life interesting if you're just genuinely curious. Communicate in a way that makes you come across as genuinely curious. People become more helpful to you in this process as a result.
7. Communicate effectively
Learn to write well. Putting down thoughts in a way that make sense is key skill. Write, and write a lot. Eventually, it comes with time when you keep writing to people. Similar strategy can be used to practice talking - your posture, your pitch, your voice modulation, etc. matters when you want to make people listen to you.
Where to go and learn writing well:
David Perell - The Ultimate Guide To Writing Online
Alext Iskold - How to write a forwadable email
Stephen King - On Writing
Learn how to make people listen when you speak:

8. Negotiate wisely
This skill is very important to set on the course of growth. Learning how to convince people to do things in your way is huge add on to your life-skills stack. Hack how to be persuasive and get what you want through artful and calculated negotiation.
Book recommendations to hack negotiating:
Never Split the difference - by Chris Voss (check out quick notes on it below)
9. Do your homework
Do your research before entering any scenario. Know enough about people you're going to see for a meeting. Doing this will prepare you for any interaction you're about to have. This will allow you to be more impressive in conversations, while also giving you points to become more valuable to those people you're interacting with.
---
Tactical know-how to boost your professional growth, and your visibility:
Learn to write really good emails - intro emails, cold and warm
Apart from social media, emails are a great way to reach out to professionals, startup founders or thought leaders. And intro e-mails work wonders when you do them right.
2.  Audit websites and apps of companies you want to work for, build or compete against
This is one of the best ways to reach out to people you want to work for or collaborate with. Try this to get their response and attention:
Look at their website or app or any work online, pay attention to the detail and document your review. Look for things that can be improved in that particular product/app. Figure out what value you can add with your suggestions and feedback.
Find the in-charge or the team of that product/app/website using LinkedIn.
Give them the feedback, suggestion and improvement hacks for free. Send a cold-email, or tweet to them and tag them in that feedback.
To grab attention of creators, your feedback should be:
Objective
Actionable
Impersonal
Constructive
Specific
Timely
And while you tag them on Twitter or send an email, ask for a meeting or an interaction with the decision makers (Product heads, team leads, etc.) of that product. They are very reachable through twitter.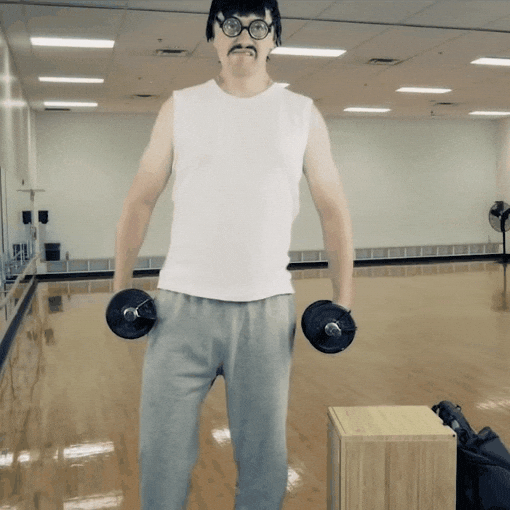 3.   Set up a Twitter Account or get active on that if you already have one
Having an active twitter account can help you grow personally as well as professionally. You can make valuable connections and also set yourself up for unexpected opportunities and serendipity. You can also form lasting friendships that can take you places.
Here's a step by step tutorial for acing your Twitter game:
4. Consume good content
While consuming any type of content, you'll be spending time and attention - both of which are investments you can't take back. So ensure that you spend time and attention on consuming content that is really useful and makes you grow. It could be books, podcasts, blogs, webinars, etc. But ensure that your time is spent well.
5. Write to people regularly and set up calls without an agenda - optimize for serendipity
Stay in touch with people who are doing interesting things with their work/careers. Make sure to have conversations that benefit everyone involved. You can update them about the interesting things you're doing, or discuss ideas and what they are doing, etc. You can later try to help them in some way. This will give you a level of earned confidence, and eventually set you up for more serendipity — as people would want to help you more too.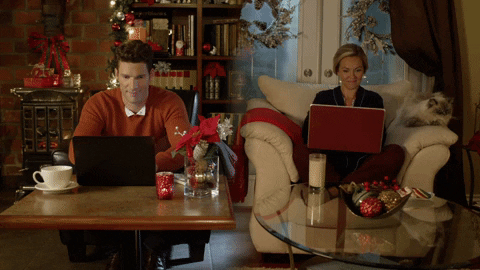 6. Tell the world what you're working on and want to learn
Don't be afraid of admitting that you don't know something. Don't fear judgement either. Wherever you have a community of people or a network that knows you, post what you're working on. If you put it out there, you'll be surprised at how many people will come to help you out.
7. Make Notes [Store the knowledge that you find most useful]
Ensure that you create mind-maps or storage of data and learnings you can keep revisiting and applying. Store it and maintain your knowledge, notes and key learnings in a way that you can find them in under 10 seconds. Make it very easy to navigate, you can store vital information under certain topics that you deal with on a daily basis.
Here's a tutorial on the same:
Tools you can use for effective information management:
---
Bonus content that'd help you grow:
Knowledge Project by Shane Parrish
Guide to becoming an idea machine - James Altucher
Extra reading material: