Shark Tank India season 2 has launched its trailer and the excitement of the fans has no boundaries.
The first season of Shark Tank India saw immense success as it was loved not only by the entrepreneurs but became the most talked about show among many Indian households.
It showed us a lot of new startups getting massive funding from the sharks and also some inspiring stories for the budding entrepreneurs of the country. It has done wonders that many venture capital firms in India couldn't do.
The newly released trailer of season 2 promises the same and we might see more top startups showing up.
However, as seen from the promo, there might be a few changes in the Shark Tank India season 2 judges.

Let's dive into the tank and see who the Shark Tank India season 2 sharks are:
1. Aman Gupta, Co-Founder & CMO - boAt
Born in 1982 in Delhi, Aman Gupta completed his schooling at Delhi Public School, R.K. Puram, New Delhi, and later graduated from Delhi University in Commerce (Honors).

He then pursued Chartered Accountant, Accounting & Finance at ICAI from 1999 to 2002 and completed MBA in Finance and Strategy from the Indian School of Business.

Aman started his career in 2003 as an assistant manager at Citibank. In 2005, he co-founded Advanced Telemedia Pvt. Ltc. and served as its CEO from September 2005 to March 2010.

After finishing his MBA, Aman served as the senior management consultant at KMPG from June 2011 to February 2012.

He was associated with Harman International, a Samsung company, for almost 2 years.

In 2014, Aman founded Imagin Marketing, to provide earphones, Earbuds, Audio Systems & Accessories inspired by Bob Marley.

It was in 2016 when Aman launched boAt along with his co-founder Sameer Mehta. Aman is now serving as the co-founder and CMO of boAt.

Aman invested in multiple startups and D2C brands in the first season of Shark Tank India including Bummer, Skippi Ice Pops, Shiprocket, WickedGud, Revamp moto, Hammer, and 10club. His net worth is approximately $95 million.
2. Anupam Mittal, Founder & CEO - Shaadi.com
Anupam Mittal is an entrepreneur, angel investor, former actor, and business executive. Born in 1971 in Mumbai, Anupam moved to the US in 1994 for higher studies.
He completed his MBA in Operations and Strategic Management from Boston College in the US. Post MBA, Anupam started working as a product manager at MicroStrategy.

However, after the crash of the dot-com bubble, he had to return to India.
Anupam started working on his side project Sagaai.com in 1997. He later rebranded it to Shaadi.com in 2001.

He found that there was an intense obsession and pressure to get married in India but very limited opportunities to find a life partner.

He continued to focus on the internet business even with slow growth initially and within the first year, Shaadi.com were able to get their first 100 marriages, after focusing on NRIs.

The business picked up with the growth of the internet and accessibility in India.

Anupam later founded multiple successful ventures like Makaan.com, Mauj Mobile, and People Pictures which all fall under People Group, whose CEO is Anupam himself.  He was also one of the initial investors in Ola.

Anupam Mittal's net worth is roughly around $40 million. During the first season of Shark Tank India, Mittal invested ₹5.338 crores in 24 companies including Skippi Ice Pops, Revamp Moto, Heart Up My Sleeves, and InACan.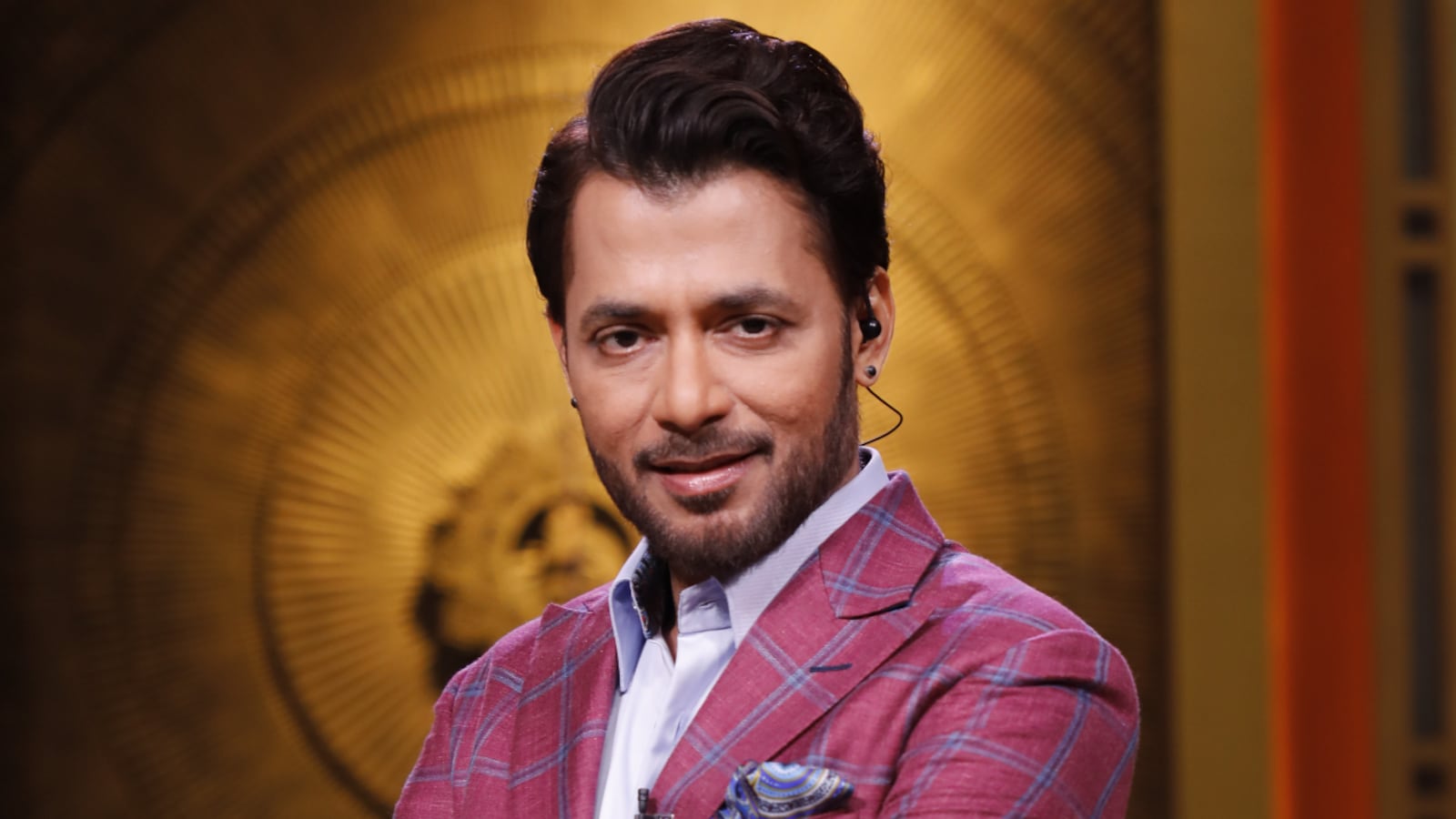 Namita Thapar was born and brought up in the city of Pune. She completed her schooling and an undergraduate degree in B.com from Pune.
Meanwhile, she also pursued Chartered Accountancy from ICAI and later did her MBA from Fuqua School of Business at Duke University in the USA.

Namita got placed at Guidant Corporation in the US where she worked as business finance lead. After working there for 6 years, she joined her father's company Emcure Pharmaceuticals as the Chief Financial Officer.

Slowly she started looking after the entire Indian business of the company and now serves as the Executive Director of Emcure.

In 2017, Namita founded the educational startup India Ventures Ltd which encourages entrepreneurship by teaching entrepreneurial skills to children.
Namita Thapar's net worth is around $83 million.
She made multiple investments in different startups and D2C brands during the first season of Shark Tank India including Bummer, Skippi Ice Pops, InACan, and Sneakare.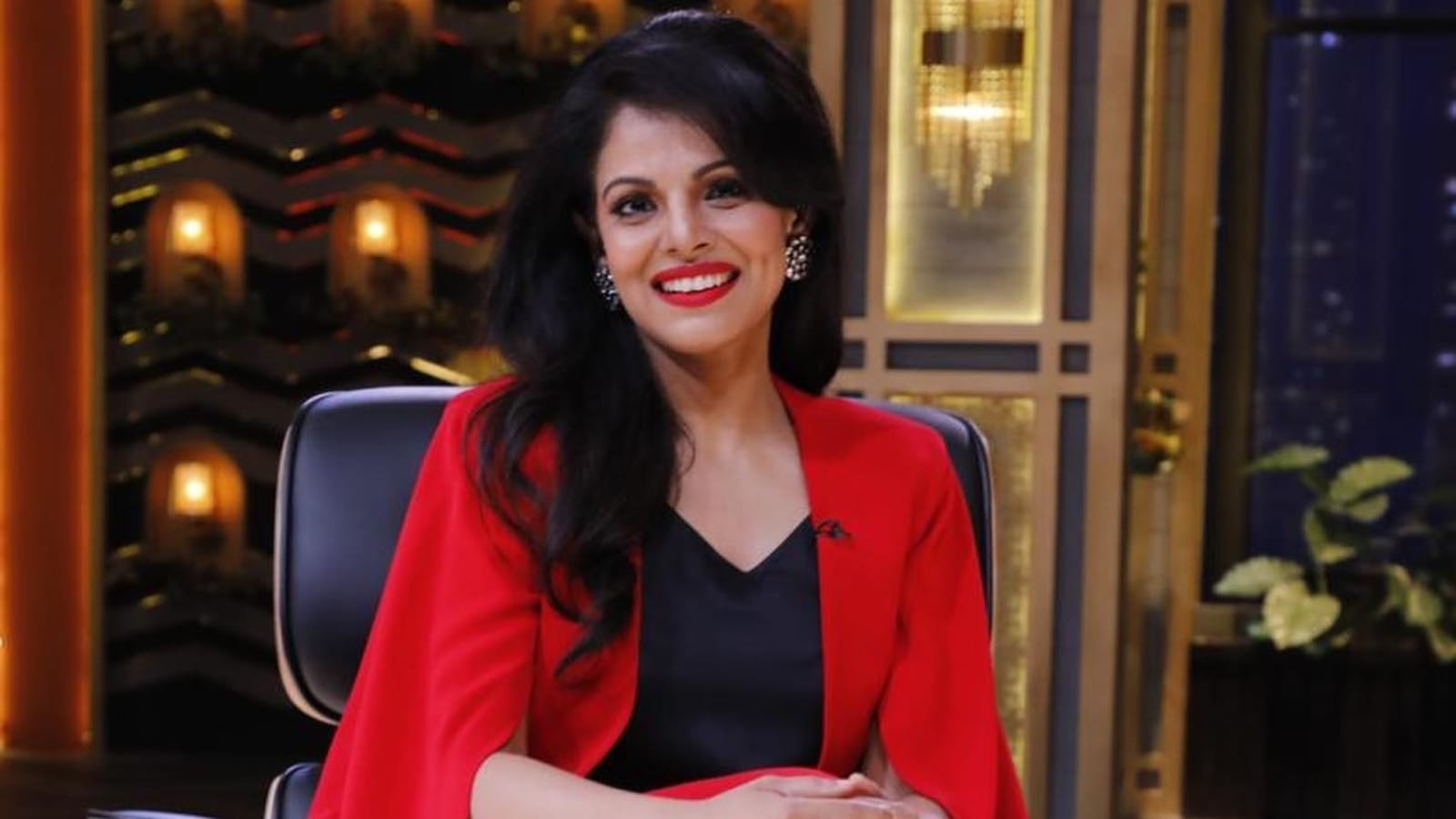 4. Vineeta Singh, CEO & C0-founder - Sugar Cosmetics
Born in 1983 in Delhi, Vineeta Singh completed her schooling at Delhi Public School, R.K. Puram, New Delhi.

Later, she pursued B.Tech from IIT Madras and went on to complete her MBA from IIM Ahemdabad.

After completing her MBA, Vineeta was appointed as the director of Quetzal Online Private Limited.

In 2015, Vineeta co-founded the cosmetic brand Sugar Cosmetics.  The products of Sugar Cosmetics are now available in 2500 different outlets across 130 cities in India.

Vineeta was awarded The Economic Times 40 under 40 award in 2020. She is undoubtedly one of the top women entrepreneurs in India.

Vineeta Singh's net worth is $8 million. She invested 1.52 crores in 6 startups in the first season of Shark Tank India.
5. Peyush Bansal, Co-Founder, Chief Executive & People Officer - Lenskart
Peyush Bansal was born in Delhi in 1985. He attended Don Bosco School in Delhi and then pursued Electrical Engineering at McGill University in Montreal, Canada.
Thereafter, he went on to pursue masters from IIM Bangalore in Management Programme for Entrepreneurs and Family Businesses.
Peyush started working as a Program Manager at Microsoft, Washington in 2007. After quitting Microsoft, Peyush came back to India and started looking for startup ideas.
He launched SearchMyCampus, a portal that provided services to college students like accommodation, internships, etc. He also pursued a management diploma in entrepreneurship from IIM Bangalore simultaneously.

In 2010, Peyush co-founded Lenskar with Sumeet Kapahi and Amit Chaudhary. Even though Lenskart started as an online company, it has over 600 retail stores in India. Lenskart entered the unicorn club in 2019.

Peyush Bansal's net worth is $80 million. In the first season of Shark Tank India, Peyush made a total of 27 investments in companies like EventBeep, Loka, InACan, and others.

His investment in KG Agrotech of Jugadu Kamlesh was one of the most talked about deals of Shark Tank India.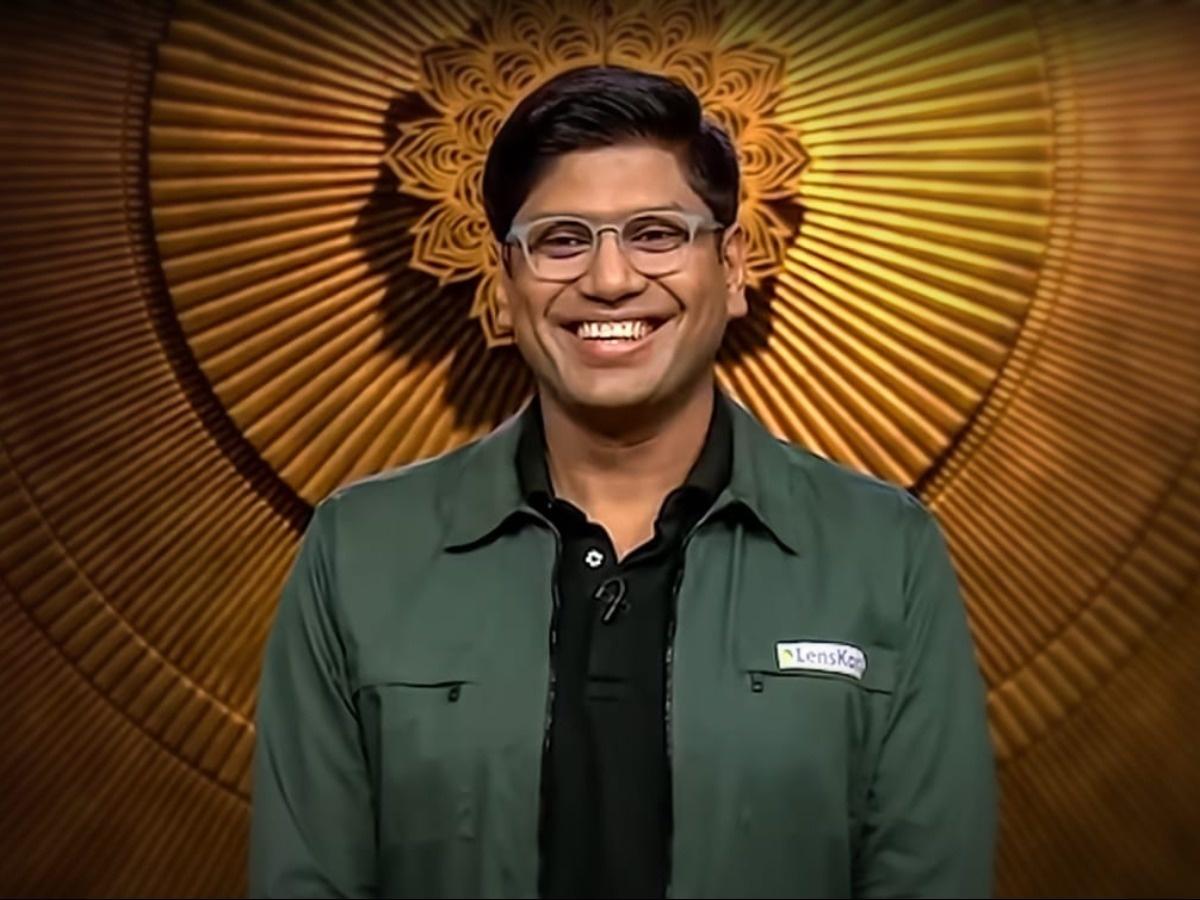 6. Amit Jain, CEO & Co-founder - CarDekho Group
Born in 1977 in Jaipur, Amit Jain studied at St. Xavier's Senior Secondary School in Jaipur and later pursued a bachelor's from IIT Delhi.

After graduation, Amit worked as a software engineer at Tata Consultancy Services. Then moved to Trilogy as Senior Associate, Delivery & Product Manager in Texas.

When Amit returned to India in 2007, he established GirnarSoft under which CarDekho was launched in 2008, along with his brother Anurag.

With CarDekho's success, the brothers launched other ventures like BikeDekho and CollegeDekho.

Also, they acquired other startups like Gaadi.com and Zigwheels in 2014 and 2015 respectively. CarDekho now has 35 million monthly unique users with over 6000 used cars and 3000 new cars sold monthly.

The startup turned unicorn in October 2021. Amit Jain's estimated net worth stands at $100 million.

Amit will be the new judge for the second season of Shark Tank India and all eyes will be on him as he is set to replace the mighty shark Ashneer Grover from the previous season.
Conclusion
After the tremendous success of Shark Tank India season 1, season 2 is all set to enthral the Indian audience once again.

Shark Tank has provided more confidence to not only the startups in Bangalore but startups throughout the country.

We surely are going to miss Ashneer Grover and his insights in season 2.
But Amit Jain will be someone who all would be looking forward to in carrying Ashneer's legacy.

With all the judges of Shark Tank India, the new season will definitely provide more interesting startups, breathtaking deals, and much inspiration for all.
Frequently Asked Questions (FAQs)

What is the release date of Shark Tank India Season 2?
Shark Tank India Season 2 is expected to go on air in December 2022
2. Is Ashneer Grover in Shark Tank 2?

From the trailer, it seems that Ashneer Grover won't be seen in Shark Tank 2
3. Who is the new shark on Shark Tank India?

Amit Jain, the CEO & Co-founder of CarDekho group is the new shark on Shark Tank India
4. Where to watch the Shark Tank India Season 2?

Shark Tank India Season 2 will be available on SonyLiv.com, the SonyLiv app, and the Sony Tv channel.